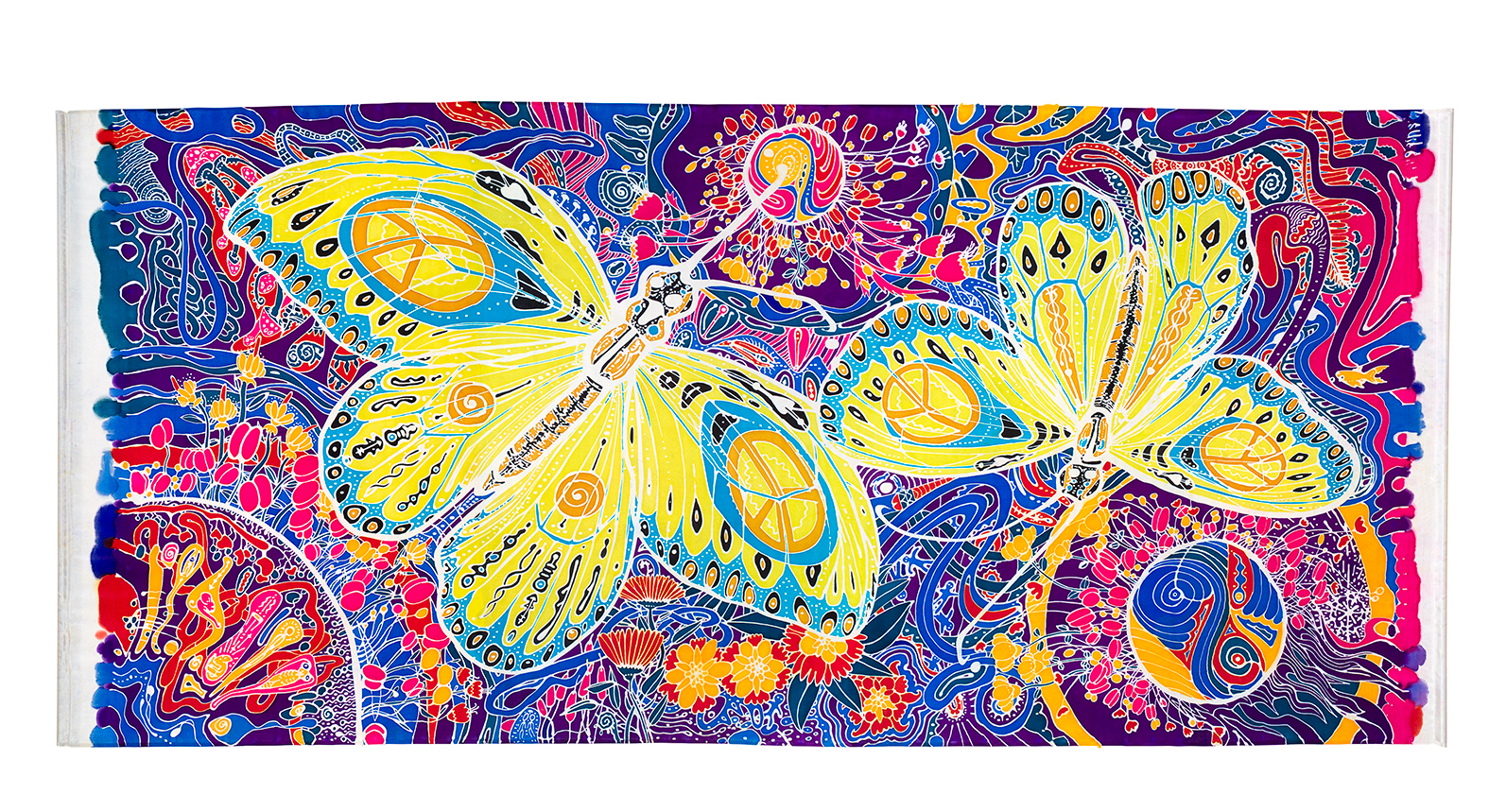 David Higgins (b.1956 Melbourne, Australia) is a multidisciplinary artist working primarily in illustration, sculpture and textile. Having attained a masters in ecological art, David's artwork explores the beauty in the natural world and sees his practice as a positive response to the world in which we live.

David's career has spanned over 30 years as an artist, designer and teacher. He has worked for institutions around the globe, including zoological parks and gardens, museums, governments and universities. Beginning his professional artistic career as the first residential artist as the The Royal Melbourne Zoo's, David's career and artwork has continually found new avenues to explore, celebrate and communicate his ecological issues and connection to life.

He creates a sense of calm and celebrates the natural world, exploring the relationships between living things. He acknowledges our intimate connection with nature and tries to connect people to the spirit that lives within, without politics or religion.

He has produced wildlife postage stamps for Australia and has worked for advertising agencies and publishers. David is unique in that his creative output is wide ranging across the artistic disciplines. He comfortably makes art in painting, drawing, illustration, sculpture, graphic design, and ceramics. David is widely commissioned, commercially sold, exhibited and collected.

David continues to practice at his private studio, 'Nirranda Arts' located on The Great Ocean. Working predominantly in textiles, his artist practice now explores a contemporary art practices through silk painting. David runs regular workshops from this studio as well as continue to exhibit and teach both domestic and internationally.

"As we enter an age of ecological challenge it is time to reflect upon our common humanity. Who we really are, our links to the natural world, to each other and how we can make positive change have impact. The natural world is in danger of becoming a dream of paradise lost for our species and for many others". David Higgins' art and design produces visual communication that grounds and unites, heals and moves forward. Most of all it shows how we are connected to all other things and love is a uniting force.